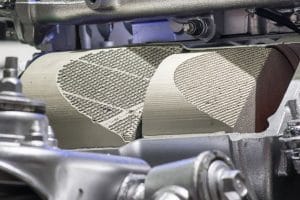 Wogen are proud suppliers of a large number of Metals and Oxides including Antimony, Bismuth, Cadmium, Cobalt, Chrome metal, Indium, Lithium, Magnesium, Molybdenum Metal, Niobium, Silicon, Tantalum, Blue and Yellow Tungsten Oxides and more.
Our expertise extends to significant volumes of PGM's and we are particularly strong in the OPM's: Rhodium, Ruthenium and Iridium.
The sources and applications of these metals and oxides are too numerous to list however Wogen sits at the middle of an important strategic supply of materials vital to industrial and manufacturing activity, advanced technological applications and the decarbonisation of our world in the fight against climate change.
Please see the Traders page for details of these Metals and Oxides and the Wogen Trader who specialises therein.