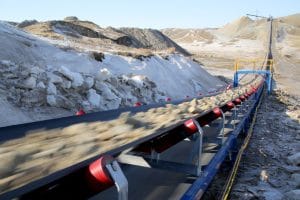 Wogen has developed a strong position in Chrome and Manganese ores and concentrates for the international metallurgical industry.
Chromium is sourced from deposits in the Bushveld complex in South Africa as well as other major producers in Turkey, Kazakhstan, India, Zimbabwe, Pakistan and Oman.
Manganese, a key component of the steel making industry, is sourced from China, South Africa, Australia as well as Gabon, Brazil, Ukraine and India.
Our expertise includes Antimony, Tantalite and Wolframite each of which form the basic elements for the production of specialist applications such as flame retardants, catalysts and pigments as well as in the production of corrosion resistant materials and tungsten carbide machine tools to name a few.  Graphite is another interesting material with growing demand from the battery sector.
Ores and Concentrates are traded primarily by Nick Cartwright and Jack Soul, Tungsten by Sarah Frigot, all in our London offices.  Graphite is managed by Kenta Brown of our Hong Kong office.